Technology M&A 2022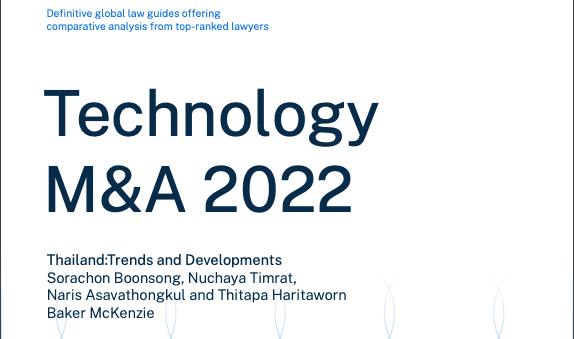 Overview of the Technology M&A Market in Thailand
Propelled by the search for innovation to enhance digital capabilities, more companies in almost every sector, both public and private, are acquiring technology-driven firms and other technology assets. Many big corporations in Thailand have established their own corporate venture capital (CVC) to identify and acquire tech companies. Several major players in various industries have tried to secure early footholds by establishing "boot camps" to engage with start-up founders. This overall scene is in stark contrast to that of a few years ago, when tech ventures were mostly the focus of private equity funds and venture capital firms, which aimed for profitable exit.
Thai corporations' increasing appetite for tech acquisitions and investments is not limited to the local market; many major Thai companies are investing in attractive offshore technology targets through their CVCs or external techinvestment funds.
E-commerce, logistics tech, and financial tech (fintech) have been the main targets for several years, with a recent increase in health tech, education tech, and food and agriculture tech. There is also emerging demand for more advanced technology assets, including artificial intelligence (AI) and robotics and process automation. Notably, PTTEP, a subsidiary of the state-owned energy giant, PTT, has established its own venture firm, AI and Robotic Ventures, targeting cutting-edge technologies.
Recent Developments and Movements in the Technology M&A Market in Thailand
Challenges posed by the first COVID-19 outbreak and 2020 recap
Following the first wave of the COVID-19 outbreak, M&A movements in Thailand were relatively slow, despite high anticipation at the beginning of 2020.
Although the tech industry generally did not suffer as much as other sectors, such as tourism and hospitality, some tech M&A activities were nonetheless delayed or put on hold as acquirers and investors, both foreign and local, re-evaluated the unprecedented impacts of the pandemic. This resulted in a sharp decline in the number of deals and deal value during the first half of 2020.
Travel restrictions and social-distancing policies also played a part in the fall in transaction volumes, as there were difficulties in some transactions regarding due diligence, negotiation, closing, and integration.
In the third and fourth quarters of 2020, M&A activities in general have gained a more positive momentum, with the availability of vaccines, the easing of lockdowns, and the need for digital transformation for business survival. However, the majority of active acquirers during that period were local.
Once sentiment picked up, it was no surprise to see a rise in tech M&As, along with changes in consumer behaviour, as a result of the pandemic. The second half of 2020 saw some notable tech M&A deals, especially in e-commerce and online delivery techs, such as the USD150 million investment in the Thailand-based e-commerce logistics tech company, Flash Group, by a group of high-profile companies, including OR, resulting in Flash Group becoming Thailand's first "unicorn". Another notable transaction was the merger between Lineman, the online food delivery platform, and Wongnai, the online food review platform, after securing a USD110 million funding from BRV Capital Management.
Opportunities arose for those having financial capacity to acquire valuable assets and talents. The acquisition-hiring structure has increasingly become popular for big firms to secure talents and highly skilled personnel from start-ups to enhance their technologies and products.
Current state of Thai tech M&A markets
As the market rebounds, there appears more opportunistic sentiment among deal-makers and acquirers, which are not limited to private-equity funds, or venture-capital firms, but also include real sector operators. Overall, a busier tech M&A arena is being seen in Thailand in 2021.
Key Trends in 2021 and Going Forward
Retail and food and beverage (F&B) operators acquiring technology to complement and enhance their existing offerings
As the internet continues to shape customer behaviour, there has been significant growth in the demand for e-commerce and online shopping platforms. The pandemic has also fuelled demand for online sales and services as consumers desire convenience and health safety. The shift in preference to digital sales and services means Thai businesses need to move fast into digital transformation. M&A appears to be a suitable tool to acquire new technology to increase digital capabilities, as doing so organically may be too slow. For example, Thoresen Thai Agencies, the Thai operator of the Pizza Hut and Taco Bell food chains, recently acquired a majority stake in Skootar, the on-demand messenger services platform, to support its F&B business. The majority of tech M&As in 2021 were dominated by consumer goods and retails (CG&R) operators, a trend that is expected to continue, with the need to enhance e-commerce and delivery platforms.
Non-tech players' growing interest in technology firms
Digitalisation and disruption are also a key factor in other big companies' increasing interest in tech companies. As in the CG&R sector, companies in other industries must adapt, upgrade, or transform, as customers' lifestyles are redefined.
The Thai tech M&A landscape has seen a substantial increase in deals carried out by companies whose businesses are not directly related to technology.
Notable movements include SCB, one of the largest Thai banks, establishing a new holding company, SCBX, shifting its business model from traditional banking to digital financial services, followed by a series of joint ventures with many partners, including AIS and Synnex for digital lending and e-commerce platform businesses, respectively. The bank has also established a venture-capital entity focusing on financial technology investment with the CP Group. Most recently, SCB has solidified its plans for digital financial services' expansion with the recent acquisition of the majority shares in Bitkub, a Thai cryptocurrency exchange platform, for THB-17.85 billion (USD535 million).
Online delivery and logistics companies continue to be attractive targets
Interest in acquiring online delivery, logistics and transportation companies remained strong, given the tremendous demand generated by the COVID-19 pandemic.
The headline deal in 2021 was AirAsia Group's USD50-million acquisition of Gojek's Thai operations, which include delivery and logistic applications and fintech services.
Emerging focus on back-office capabilities, operational efficiency and technology solutions
The need for digital transformation is not limited to the way businesses serve their customers. Accelerated by lockdown policies, the demand for cost savings, and the need for better working efficiency, Thai businesses must strengthen their operational capabilities via new technologies. There will be an increase in demand for cloud technology and other storage solutions, automation technology, data processing, AI and other cutting-edge software, to offer faster work processes, improve flexibility and efficiency, and enable businesses to scale up. Cloud and remote working technologies also decrease the need for expansive office or warehouse space in the long term, allowing companies to cut costs. Companies offering technology solutions such as cybersecurity solutions, human resource solutions, and software as a service (SaaS) will also likely become attractive targets.
Eyes on advanced technology
Some advanced technologies such as electric vehicles (EV), AI and robotics, drones, and the Internet of Things (IoT) are now developed to a more commercial and mature stage, and will attract players interested in strategic acquisitions and market expansion. An indication of this trend is the 2021 joint venture between PTT and Foxconn, the Taiwanese multi-national electronics manufacturer, to set up an EV manufacturing plant in Thailand.
A rise in outbound tech M&A transactions
More outbound transactions can be expected as Thai companies look to expand their portfolios in regional and global markets. Their goals are not limited only to market expansion, but also for the launch or localisation of the technology in the Thai market.
Other trends to watch for
The rise of special-purpose acquisition companies (SPACs) globally and their focus on Southeast Asian markets may drive inbound acquisitions of Thai tech companies. The acquisition of tech start-ups by established tech companies may also increase, as Thai tech companies become more mature and larger.
Key Considerations for Technology M&As in 2021 from a Legal Point of View
New players must understand the nature of tech companies and tech M&As
Tech M&A is unique, fast-paced, and – like the technologies and innovations that are targeted by tech M&As – anything but ordinary. Traditional acquirers that want to follow the trend need to understand the nature and features of tech M&As and targets.
• Speed over perfection: like technologies that come in and out fast, tech M&As are fast, with the emphasis on closing a workable deal rather than achieving a flawless deal. Tech companies are very creative and innovative, and they move quickly. This fast pace could mean changes to how due diligence is done, how negotiations are conducted, and how contracts are drafted, to ensure that deals can be completed.
• Compliance taking a back seat: what has allowed tech firms to grow so quickly may be a cause for concern regarding compliance. Buyers with a culture of zero tolerance may find tech M&As unfamiliar. However, compliance will become more crucial, especially as the Thai government issues more regulations affecting tech companies.
• Corporate cultural differences: tech companies develop their own working cultures that may be far from traditional. Buyers who have more traditional and deeply rooted cultures must consider how to integrate their newly acquired tech businesses and teams into their companies. In some cases, buyers may be better off allowing their target tech firms to keep existing working cultures and styles, to ensure continuity and growth in the best way possible.
• Acquisition structure: the majority of tech firms require funding, and are more likely to adopt a structure that will best attract benefactors. For companies looking only to invest in, but not partner or collaborate with, tech firms, this could mean subscribing to shares in a top-tier holding company in jurisdictions with favourable tax and corporate rules, with not much control or veto rights directly in the business.
• Demand for freedom to raise funds: most tech start-ups are cash-burning companies and need significant amount of funding in order to scale up quickly, increase market share, and kill competition. Minority investors must be aware that the majority shareholders or the targets will likely seek the right to bring in new investors. Investors may have limited or no rights in decision-making when it comes to fund-raising
Considerations for permitting transactions during the pandemic
Although the COVID-19 situation is better, it is not completely resolved. Parties need to utilise technology and tools to get deals done. Virtual-meeting software and virtual data rooms should be deployed, as face-to-face meetings and physical data rooms may not be available. They also need to plan ahead for closing, as government authorities may change policies for accepting registrations and filings due to socialdistancing rules. The Thai Department of Business Development currently requires a reservation in advance for the registration of corporate changes. Travel bans may also hinder due diligence and closing, as some documents or information cannot be obtained from certain authorities where travel is prohibited or limited. The same goes for registration in some locations.
Increase in regulatory requirements
In the past couple of years, legislations which are aimed at regulating tech have been enacted. Tech companies in Thailand are now subject to various regulations and must stay alert and adaptive to comply with the rules that are finally catching up with them. In addition, in doing M&As, both buyers and sellers must be aware of the regulatory requirements that will affect these transactions.
The following areas of laws are examples of the regulations primarily applicable to tech companies and M&As in Thailand. Beyond these regulations, acquirers will need to study more about the specific regulations to which their targets are subject.
• sector-specific regulations: like traditional companies, tech companies will have to observe regulations that are specific to the activities they carry out. Some of those areas of activities may also have specific regulators. For example, the Bank of Thailand regulates activities relating to fintech, such as payment gateways and e-payment solutions, while the Office of Insurance Commission (OIC) regulates companies offering insurance. Acquirers should check whether there is any reporting or approval requirement for completing their intended transactions. It is also important to check if licences can be transferred to ensure the smooth transitioning of business, postcompletion;
• activity-specific regulations: certain activities carried out by tech companies can be subject to activity-specific regulations. For example, food-delivery platforms are subject to the OTCC's guideline on online food-delivery platforms, which is issued with an aim to ensure that major food-delivery platforms treat restaurants fairly;
• Personal Data Protection Act 2018: similarly to the GDPR and data privacy laws of other jurisdictions, Thailand's Personal Data Protection Act regulates the collection, use, processing, and disclosure of personal data to offer protection to data subjects. The act takes on many of the provisions in the GDPR, but at the same time contains provisions that are unique to Thailand. The act was published in 2018, but will be in force from June 2022;
• merger control: the requirements for either a pre-closing approval or a post-closing notification may create issues in M&A transactions, including deal-structuring, documentation and the transaction timeline;
• upcoming legislations on digital platforms: the Electronic Transactions Development Agency (ETDA) is proposing a draft legislation to regulate and control digital platforms, both onshore and offshore. While the objective of the Draft Royal Decree is to make digital platforms in Thailand secure and reliable, as well as protect consumers, this legislation may impose certain obligations on digital and online platform operators. At the moment, the legislation is still under the legislative process and the final version still remains to be seen.
Baker McKenzie helps clients solve complex legal problems across borders and practice areas. Baker McKenzie is the largest global law firm in Thailand. Its corporate and commercial and M&A practice group has more than 20 partners and 80 associates with strong industry knowledge, assisting Thai and international clients from all sectors and industries in both multi-jurisdictional and domestic transactions. The firm has acquired vast experience as trusted counsel over many years, conducting due diligence and structuring M&A transactions, including negotiation and post-deal integration, advising on takeover rules, tender offers, joint ventures, antitrust, and local regulatory compliance. The firm specialises in areas requiring particular focus, collaborating seamlessly across its practice groups to align requirements with clients' strategic objectives, creating value from acquisitions by planning for tax-efficient post-acquisition integration or post-divestiture reorganisation, and by realigning operations to meet new business needs. Baker McKenzie is also committed to being an ethical and socially responsible business by leveraging its talent, innovation and relationships to achieve a positive and sustainable societal impact.
AUTHORS
Sorachon Boonsong co-heads the corporate/M&A practice group, heads the insurance, real estate practice groups, and heads the consumer goods and retail industry group at Baker McKenzie's Bangkok office. Sorachon is highly sought-after for his almost three decades' worth of legal expertise in commercial transactions across industries and jurisdictions. He leads the practice groups in conducting a vast array of M&A transactions while helping clients mitigate risks and ensure effective deal execution and compliance effectively. Sorachon leads the team on large, complex first-of-their kind transactions, business expansions into Thailand by multinational conglomerates and Fortune 500 companies, and outbound acquisitions and partnerships by key local players.
Nuchaya Timrat joined Baker McKenzie in 2007. She is active in the corporate/M&A, and real estate practice groups. Nuchaya represents local and multinational companies in a number of inbound, outbound and cross-border investments and transactions. She has considerable experience in designing investment and transaction structures, negotiating and drafting contracts, and conducting legal due diligence investigations to help clients navigate through the most complex transactions. Nuchaya has vast experience in providing technology companies with a broad range of legal advice on M&A transactions, strategic alliances and jointventure arrangements, foreign investment laws, corporate structuring/restructuring, commercial contracts, and regulatory compliances.
Naris Asavathongkul joined Baker McKenzie in June 2017 and has over seven years of experience practising law at domestic and international law firms. He is currently active in the corporate and commercial, real estate, and insurance practice groups at Baker McKenzie. His areas of focus include M&A, corporate law, joint ventures, commercial contracts, foreign investment, as well as corporate structuring/ restructuring and tech start-ups. Naris advises key local and international clients in their investments in tech companies, in Thailand and elsewhere. He also regularly advises technology companies on the formation of joint ventures in several business areas, including ride-hailing services, and delivery and logistics service.
Thitapa Haritaworn is an associate in the Bangkok corporate and commercial, M&A and antitrust/competition practice groups. She has assisted and advised multiple domestic and multi-national clients on drafting commercial agreements and transactions, providing legal advice on investment structures and compliance-related matters. On antitrust, Thitapa advises clients on competition law compliance, assists clients with Thai mergercontrol analysis and filings, and conducts competition law compliance trainings for clients. Her experience on commercial transactions compliments her focus on competition law, allowing her to provide practical solutions to move deals forward.
Written by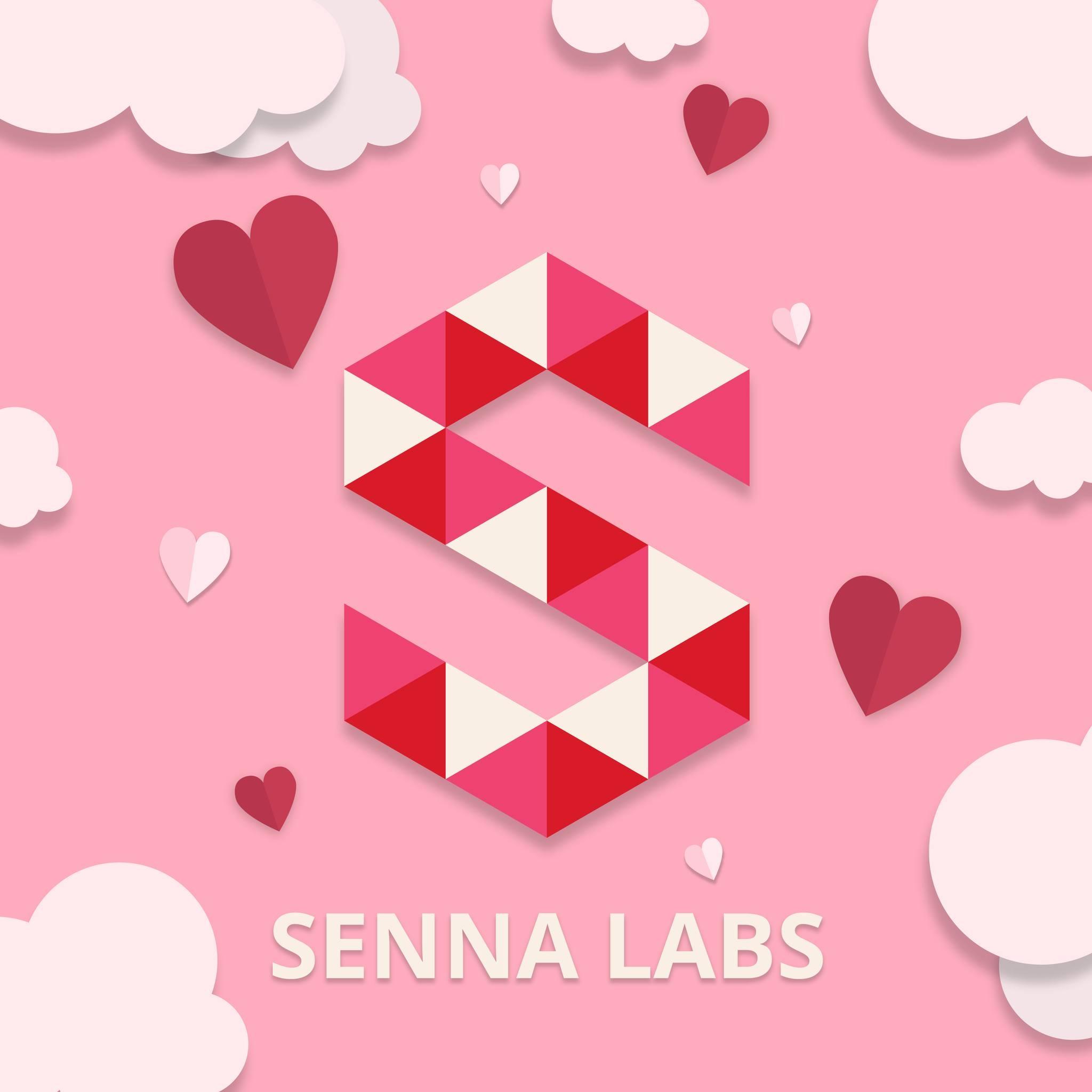 Subscribe

to follow product news, latest in technology, solutions, and updates

- More than 120,000 people/day

visit to read our blogs
Other articles for you
01
October, 2023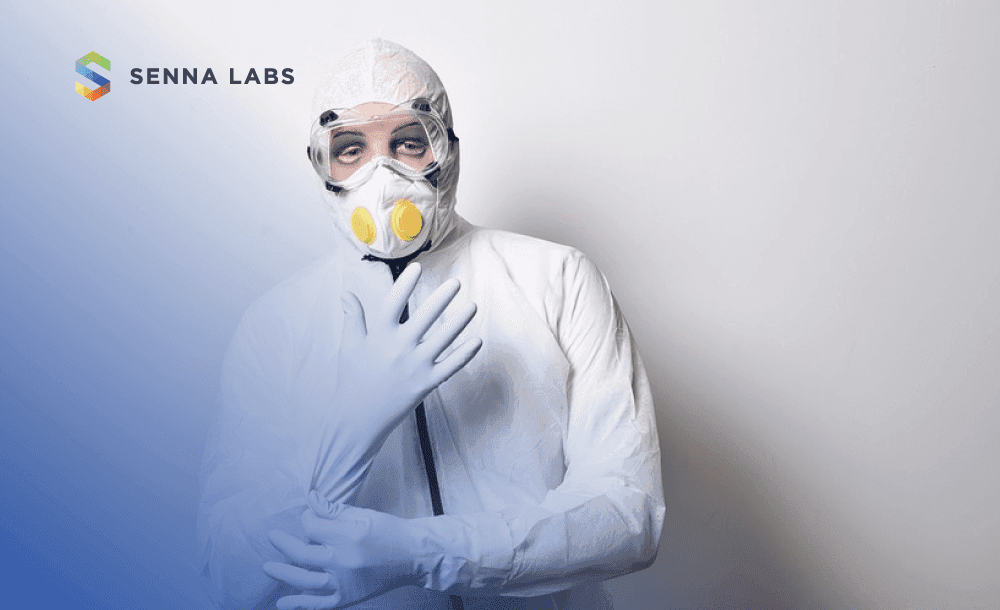 1 October, 2023
หน้ากากอนามัยสามารถปกป้องคุณจาก COVID-19 ได้จริงหรือ?
WHO ได้ออกมายืนยันว่าหน้ากากอนามัยธรรมดาเพียงอย่างเดียวไม่สามารถป้องกันคุณจากไวรัสโคโรน่าได้ ในขณะที่ผู้คนไม่สามารถครอบครองหน้ากากอนามัยได้มากเท่าจำนวนที่ต้องการเนื่องจากสาเหตุการแพร่ระบาดของ COVID-19 หรือ ไวรัสโคโรน่า ทำให้หน้ากากอนามัยขาดแคลนในหลายประเทศ แต่มีการยืนยันจากผู้เชี่ยวชาญว่าการใส่หน้ากากอนามัยเพียงอย่างเดียว ไม่สามารถช่วยป้องกันได้อย่างที่คาดไว้ Eric Toner นักวิทยาศาสตร์จากศูนย์สุขภาพของ Johns Hopkins กล่าวว่า "การใส่หน้ากากอนามัยเพียงอย่างเดียว ไม่สามารถช่วยป้องกันได้อย่างที่คาดไว้" รวมไปถึง ดร. William Schaffner ผู้เชี่ยวชาญด้านโรคติดเชื้อที่มหาวิทยาลัย Vanderbilt ในรัฐเทนเนสซียืนยันกับ Live Science ว่าหน้ากากอนามัยธรรมดาไม่สามารถป้องกันไวรัสโคโรนาได้ นอกจากนี้ ศูนย์ควบคุมและป้องกันโรคหรือ CDC ระบุว่า ทางป้องกันไวรัสโคโรนาที่ดีที่สุดคือการล้างมือบ่อย ๆ
01
October, 2023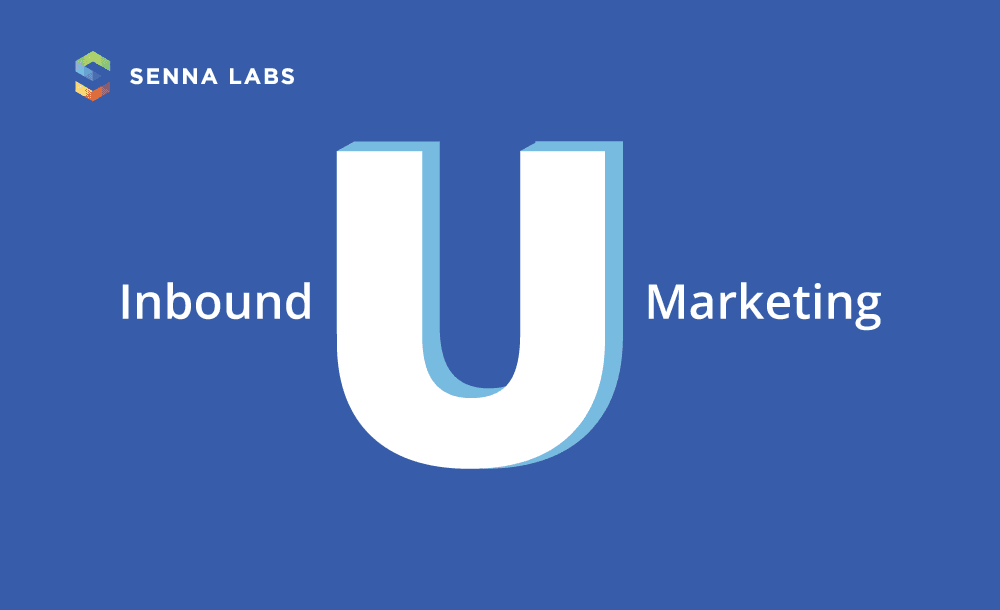 1 October, 2023
Inbound Marketing การตลาดแห่งการดึงดูด
การทำการตลาดในปัจจุบันมีรูปแบบที่เปลี่ยนไปจากเดิมมากเพราะวิธีที่ได้ผลลัพธ์ที่ดีในอดีตไม่ได้แปลว่าจะได้ผลลัพธ์ที่ดีในอนาคตด้วยเสมอไปประกอบการแข่งขันที่สูงขึ้นเรื่อยๆทำให้นักการตลาดต้องมีการปรับรูปแบบการทำการตลาดในการสร้างแรงดึงดูดผู้คนและคอยส่งมอบคุณค่าเพื่อให้เข้าถึงและสื่อสารกับกลุ่มเป้าหมายได้อย่างมีประสิทธิภาพ Inbound Marketing คืออะไร Inbound Marketing คือ การทำการตลาดผ่าน Content ต่างๆ เพื่อดึงดูดกลุ่มเป้าหมายเข้ามา และตอบสนองความต้องการของลูกค้า โดยอาจจะทำผ่านเว็บไซต์ หรือผ่านสื่อ Social Media ต่าง ๆ ซึ่งในปัจจุบันนั้น Inbound Marketing เป็นที่นิยมมากขึ้นเพราะเครื่องมือและเทคโนโลยีที่พัฒนาขึ้นมาในปัจจุบันทำให้การทำการตลาดแบบ Inbound Marketing นั้นทำง่ายกว่าเมื่อก่อนมาก นอกจากนี้การทำ Inbound Marketing ยังช่วยสร้างความสัมพันธ์และความน่าเชื่อถือให้กับธุรกิจได้เป็นอย่างดีอีกด้วย หลักการของ Inbound Marketing Attract สร้าง
01
October, 2023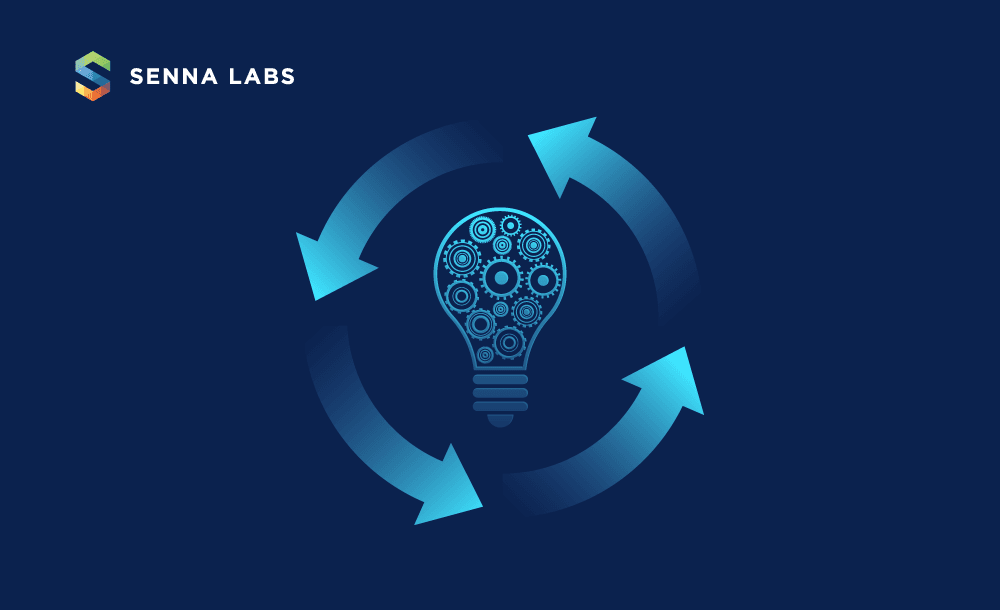 1 October, 2023
การเปลี่ยนทิศทางผลิตภัณฑ์หรือแผนธุรกิจ Startup หรือ Pivot or Preserve
อีกหนึ่งบททดสอบสำหรับการทำ Lean Startup ก็คือ Pivot หรือ Preserve ซึ่งหมายถึง การออกแบบหรือทดสอบสมมติฐานของผลิตภัณฑ์หรือแผนธุรกิจใหม่หลังจากที่แผนเดิมไม่ได้ผลลัพธ์อย่างที่คาดคิด จึงต้องเปลี่ยนทิศทางเพื่อให้ตอบโจทย์ความต้องการของผู้ใช้ให้มากที่สุด ตัวอย่างการทำ Pivot ตอนแรก Groupon เป็น Online Activism Platform คือแพลตฟอร์มที่มีไว้เพื่อสร้างแคมเปญรณรงค์หรือการเปลี่ยนแปลงบางอย่างในสังคม ซึ่งตอนแรกแทบจะไม่มีคนเข้ามาใช้งานเลย และแล้วผู้ก่อตั้ง Groupon ก็ได้เกิดไอเดียทำบล็อกขึ้นในเว็บไซต์โดยลองโพสต์คูปองโปรโมชั่นพิซซ่า หลังจากนั้น ก็มีคนสนใจมากขึ้นเรื่อยๆ ทำให้เขาคิดใหม่และเปลี่ยนทิศทางหรือ Pivot จากกลุ่มลูกค้าเดิมเป็นกลุ่มลูกค้าจริง Pivot ถูกแบ่งออกเป็น 8 ประเภท Customer Need
Let's build digital
products
that are
We will get back to you within 24 hours!
Go to contact us

Please tell us your ideas.
- Senna Labs
make it happy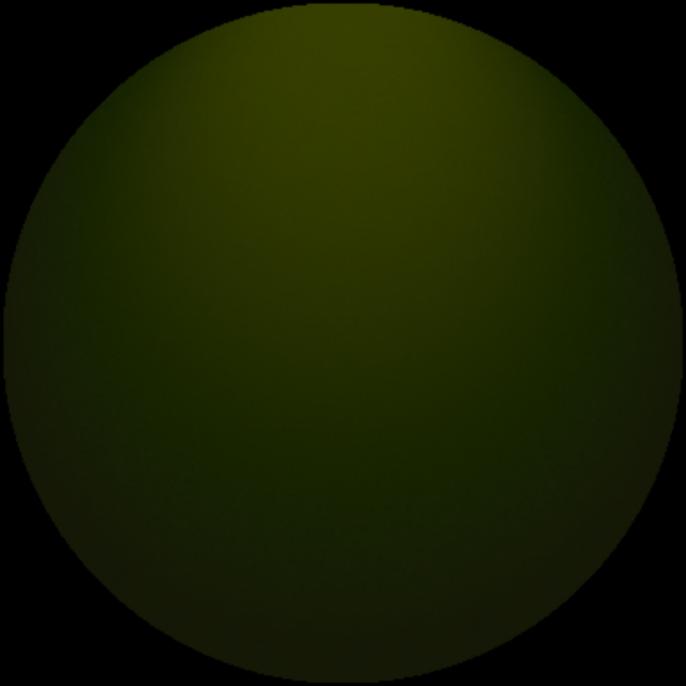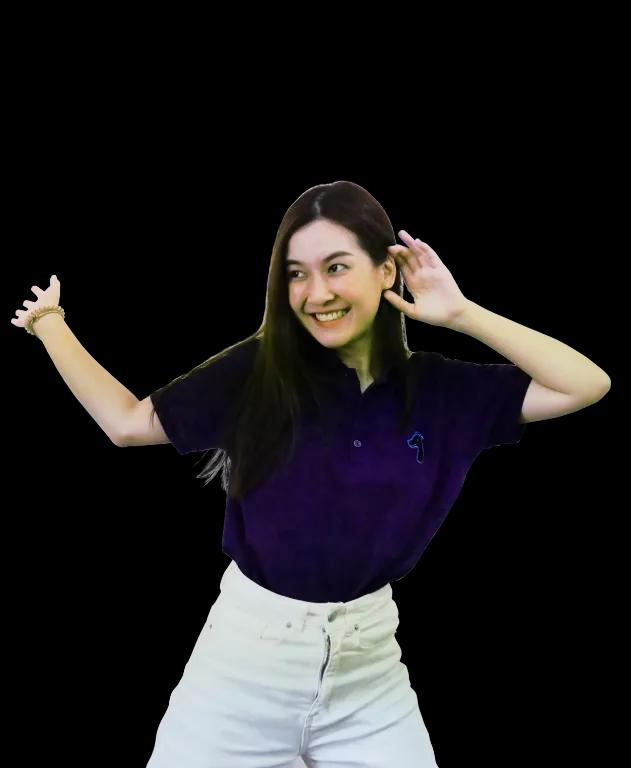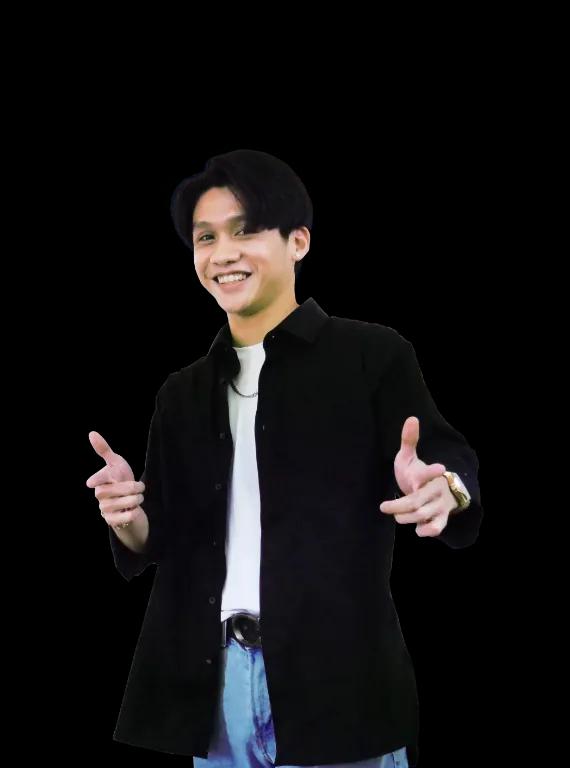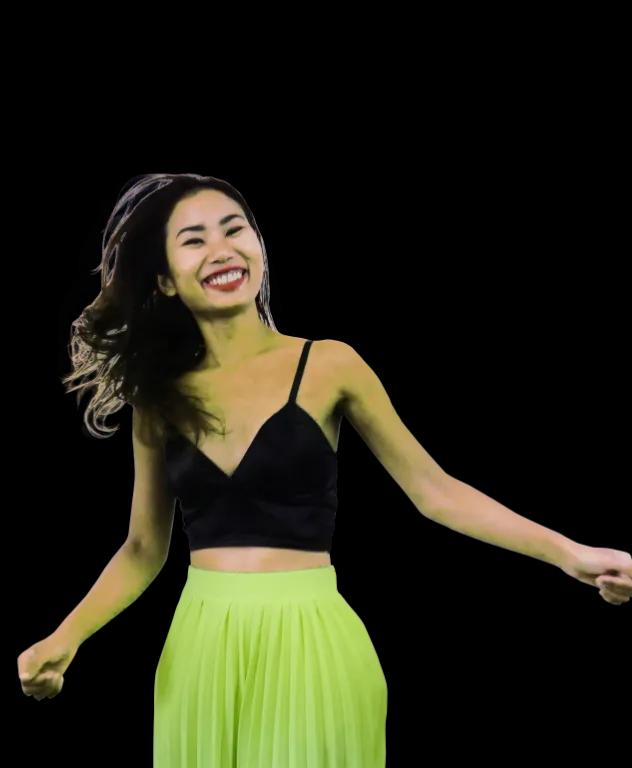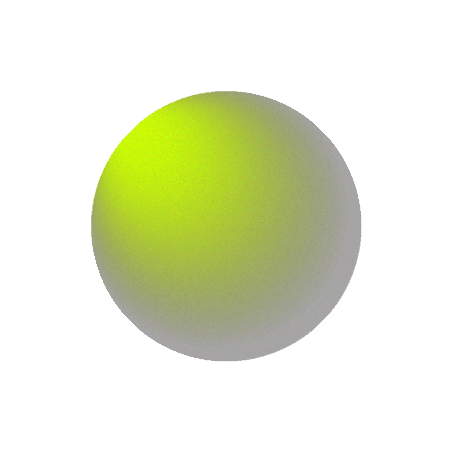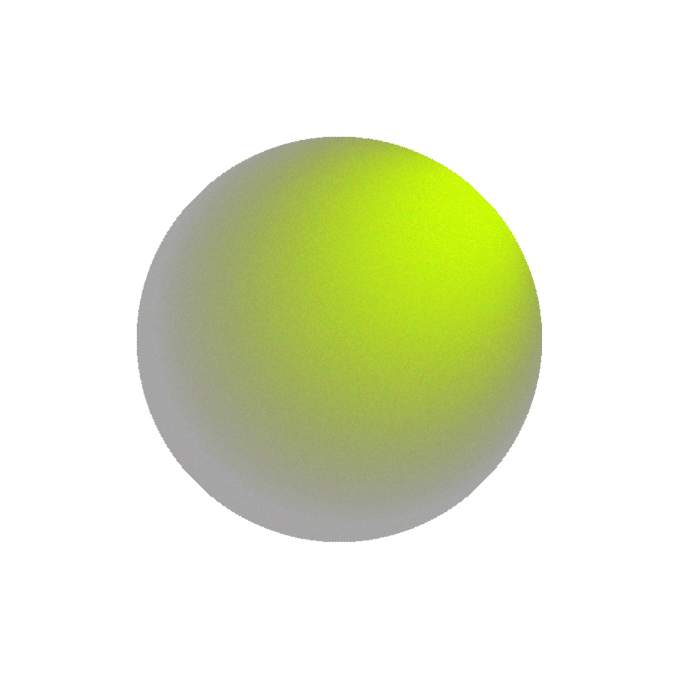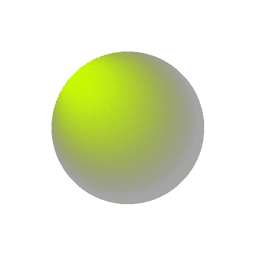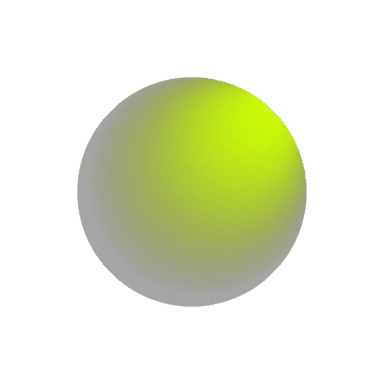 28/11 Soi Ruamrudee, Lumphini, Pathumwan, Bangkok 10330
+66 62 389 4599
hello@sennalabs.com
© 2022 Senna Labs Co., Ltd.All rights reserved.